About Our Company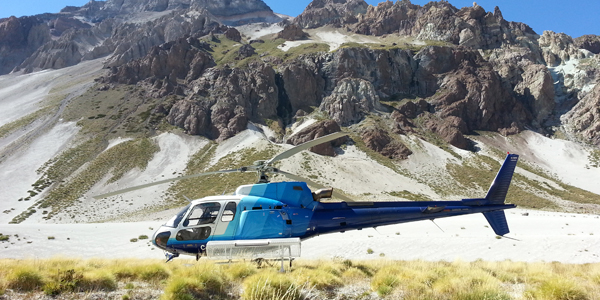 Founded in the year 2002, in 2013 is adquired by the Canadian Group Discovery Air Inc.
Today DISCOVERY AIR INNOVATIONS CHILE LTDA. continues providing services as the company named before, in the same way, with all the thoroughness, support and excellence, which is the main characteristic of the Canadian group DISCOVERY AIR.
Our merging reflected in our fleet and our growth is materialized with the support of Great Slave Helicopters, another company of the group, making us a versatile company in the national and international market and likely to evolve in more and better projects.
With our own Aeronauthical Maintenance Center (AMC) and certified by the DGAC.
Certified company, with category BARS GOLD and certifications ISO 9001 Quality, ISO 14001 Enviroment and OHSAS 18001 Occupational Health and Safety
Support for the construction of high-voltage lines and civil works
Support to small, medium and great mining
Extinction and control of forest fires
Pendants of precision and transport of internal and external loads
Transport of non-regular passengers
Aerial survey
Control of frost, pollination and drying of vines
Assembly work on anti-avalanche equipment
Adventure tourism and aerial photography